If you don't have an existing Coworking Pass, you can sign up as individual user through the Spacent App. If you're a company user, you can access the App with your work email after choosing and starting a Coworking Pass through our website. Read more about the different options for companies here.
Start by downloading the Spacent App from App Store or Google Play Store. After downloading the App, it will ask you the email you wish to use the service with.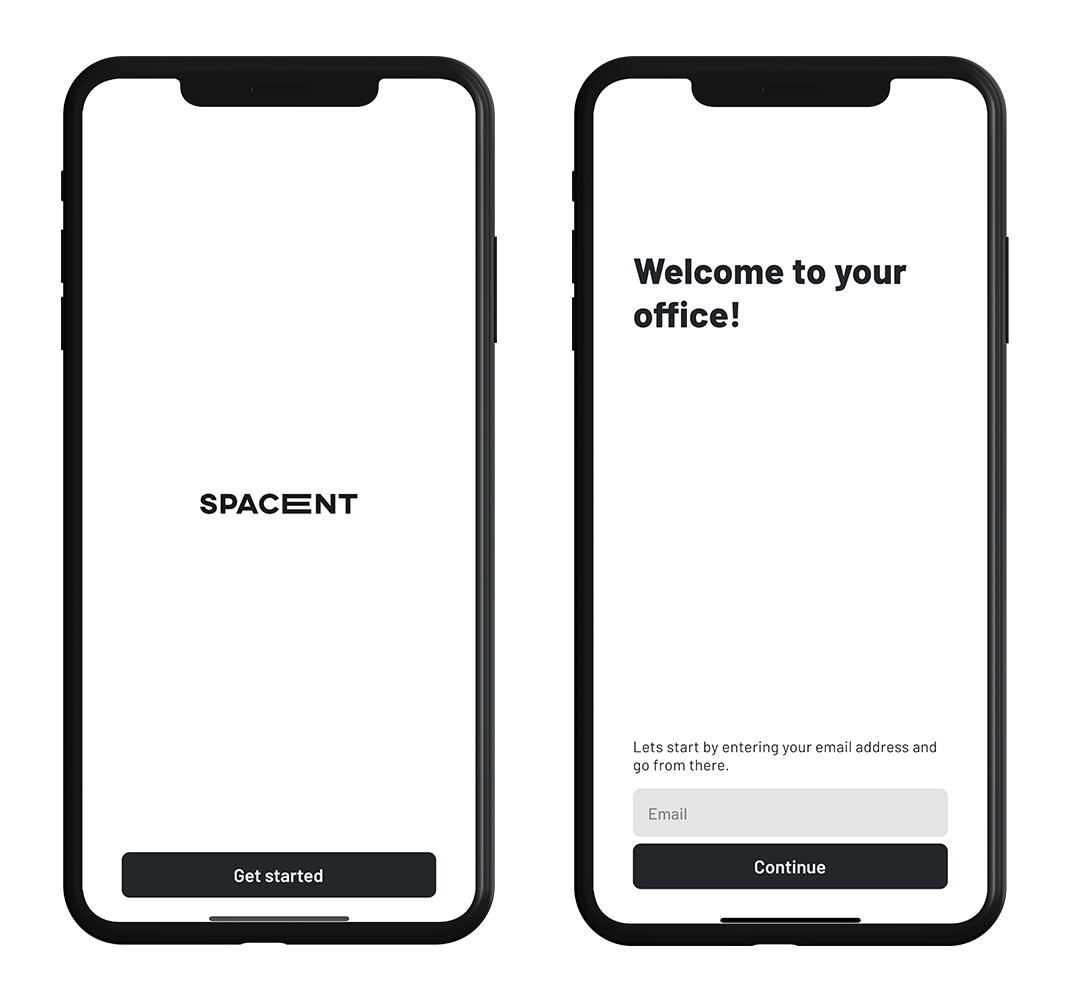 After submitting your email address, a verification code will be sent to it to verify that it's really you.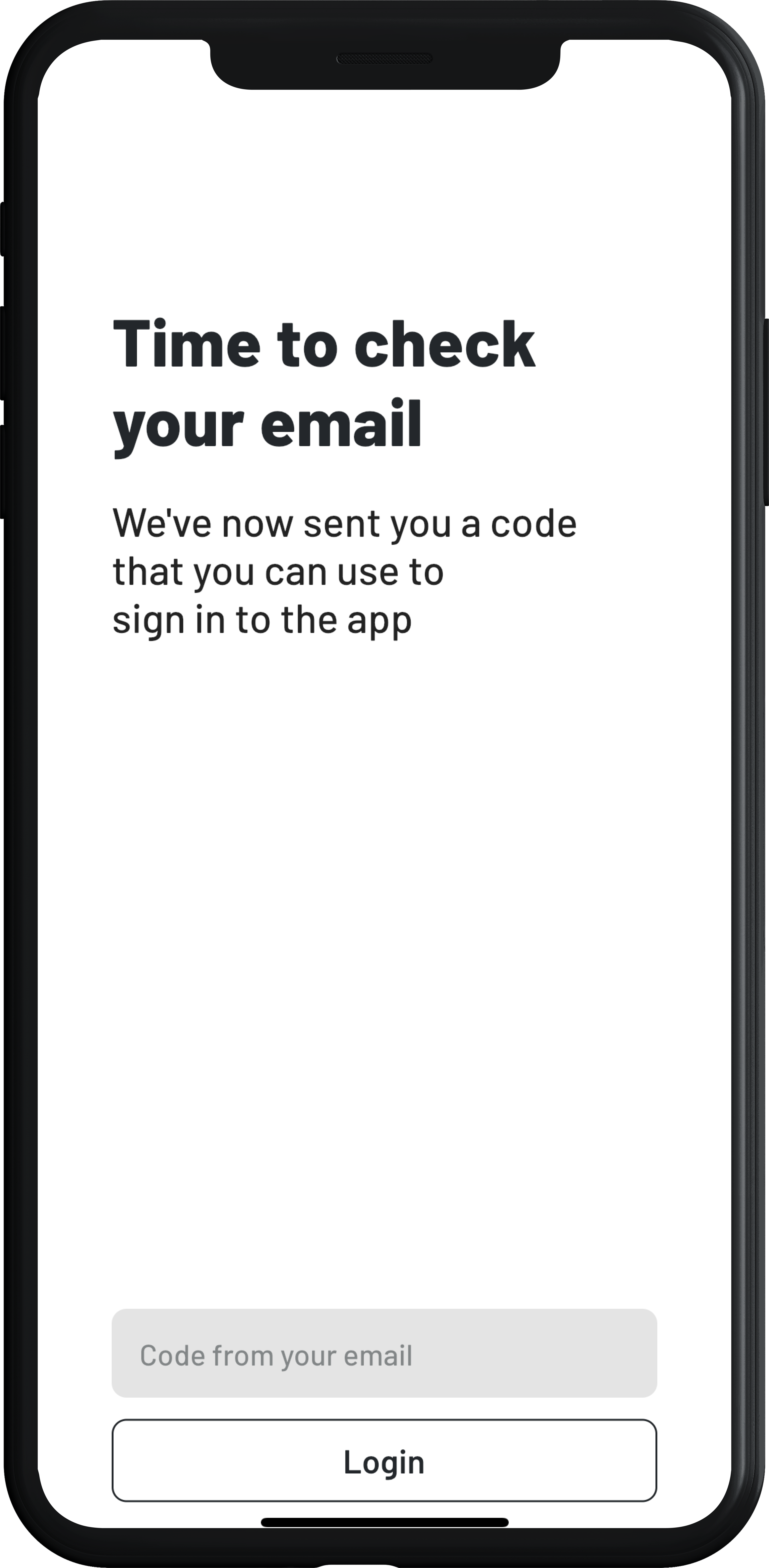 Next the sign-in flow will take you through choosing your region, accepting the User Terms and adding a name and a phone number to your account. The last steps may be skipped for now, but you can't start making reservations without them.
The finishing touch for the sign-up process is to choose the Coworking Pass you want to start off with. You can read more about the different Coworking Pass options for individuals here.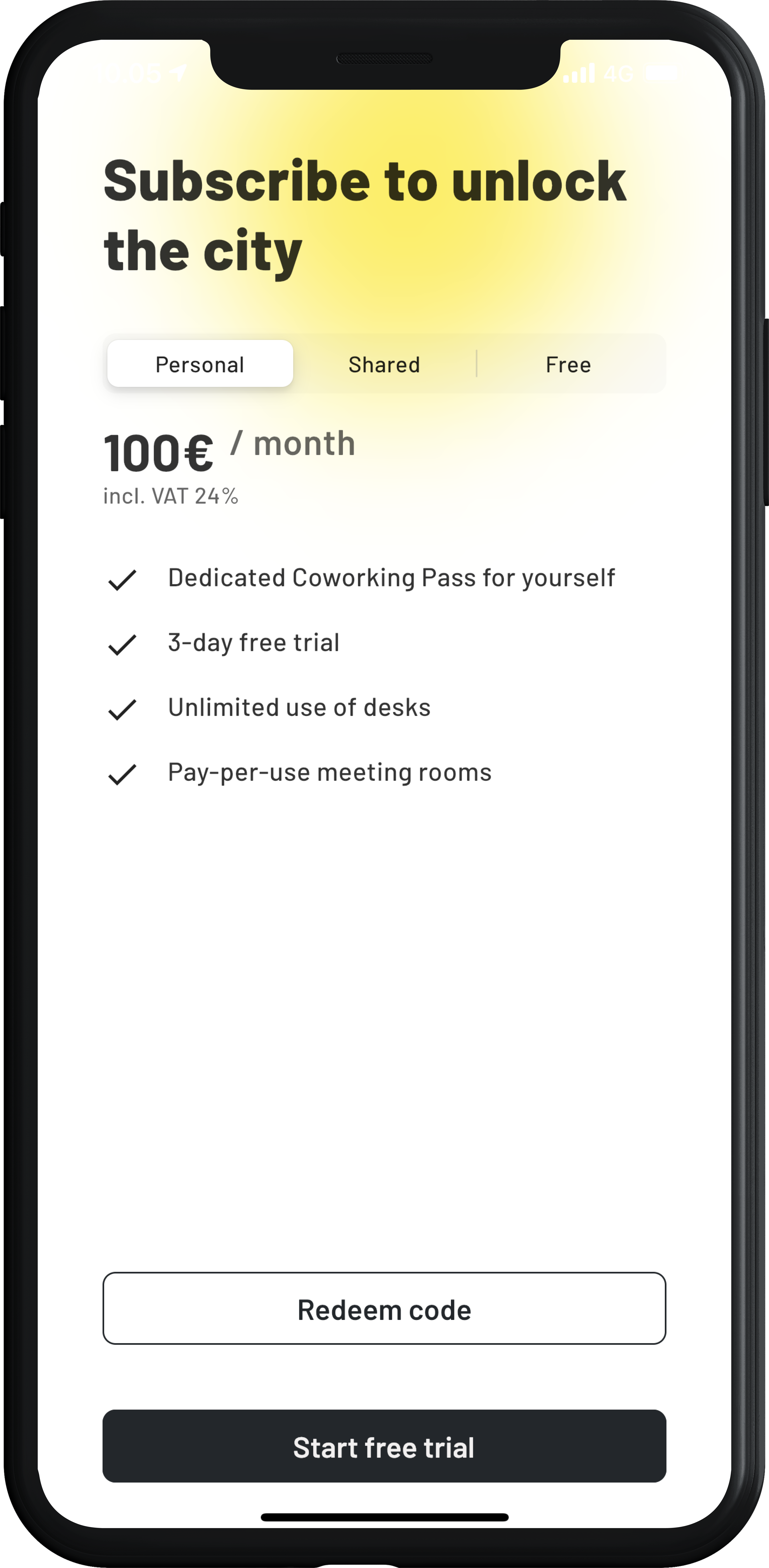 And just like that, you're ready to start making reservations! You can find instructions about how to make reservations here.