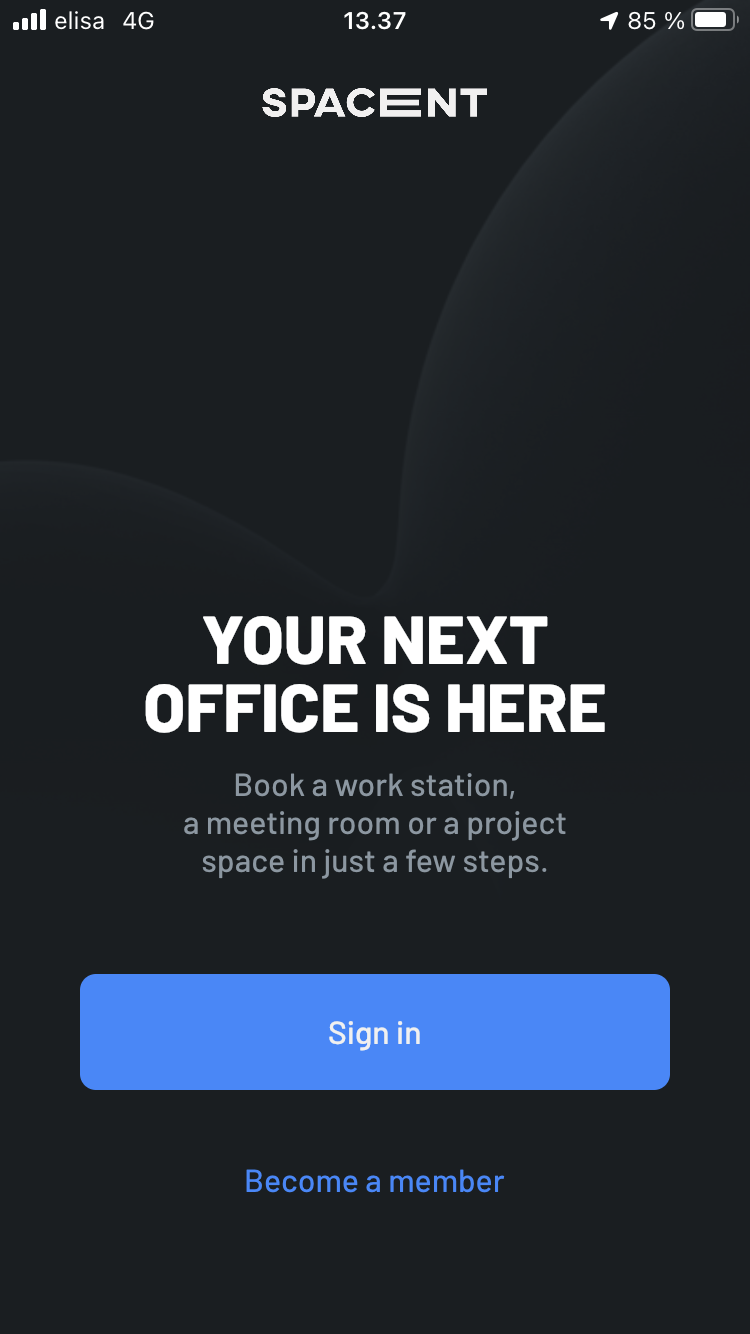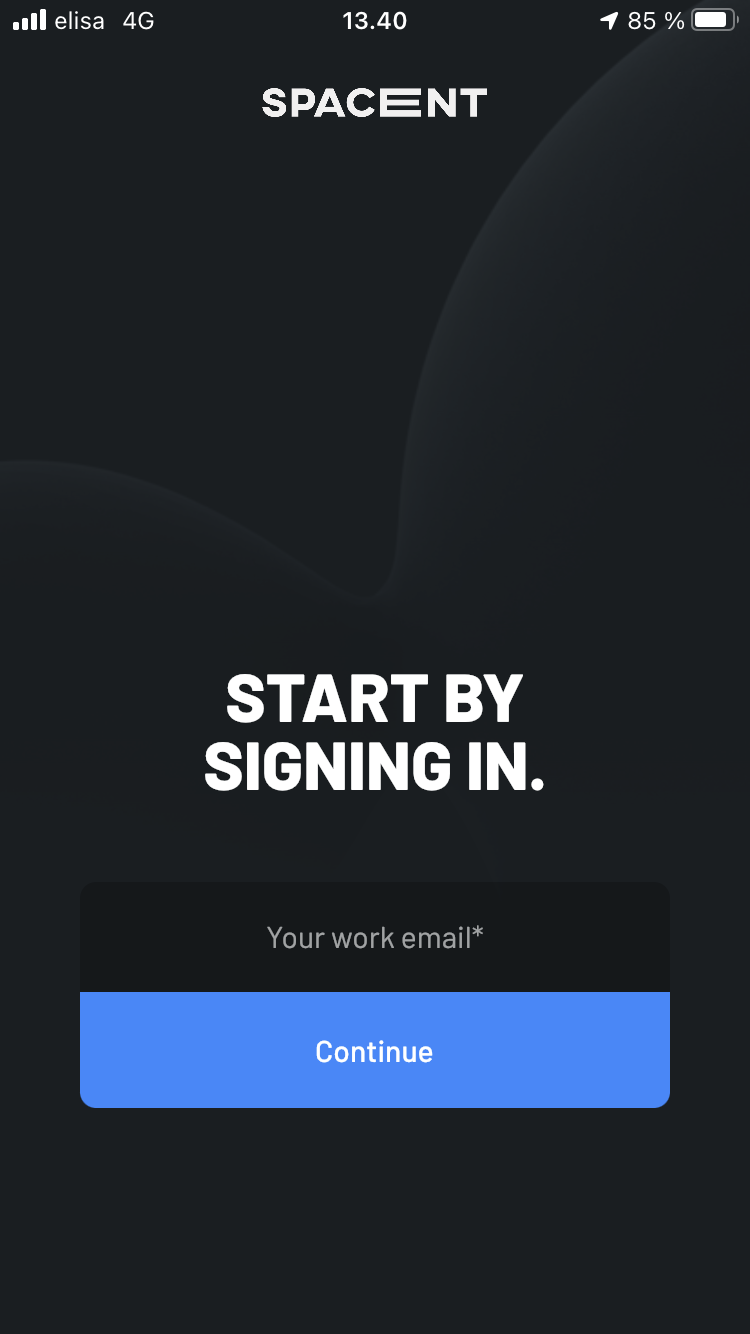 After opening the app you will be greeted with our sign in flow. You can sign in by tapping sing in, typing your work email in the provided field and tapping the continue button.
Based on your organisation's preference, the sign in process will continue with one of the following:
Single sign-on (SSO) provider's sign in prompt. This view may have been customised by your organisation or look like the given provider's default sign in view. Complete the sign in process by signing in with your credentials.
If no SSO is used in your organisation, we will send you an email with a sign in link. Use the link to complete the sign in process.